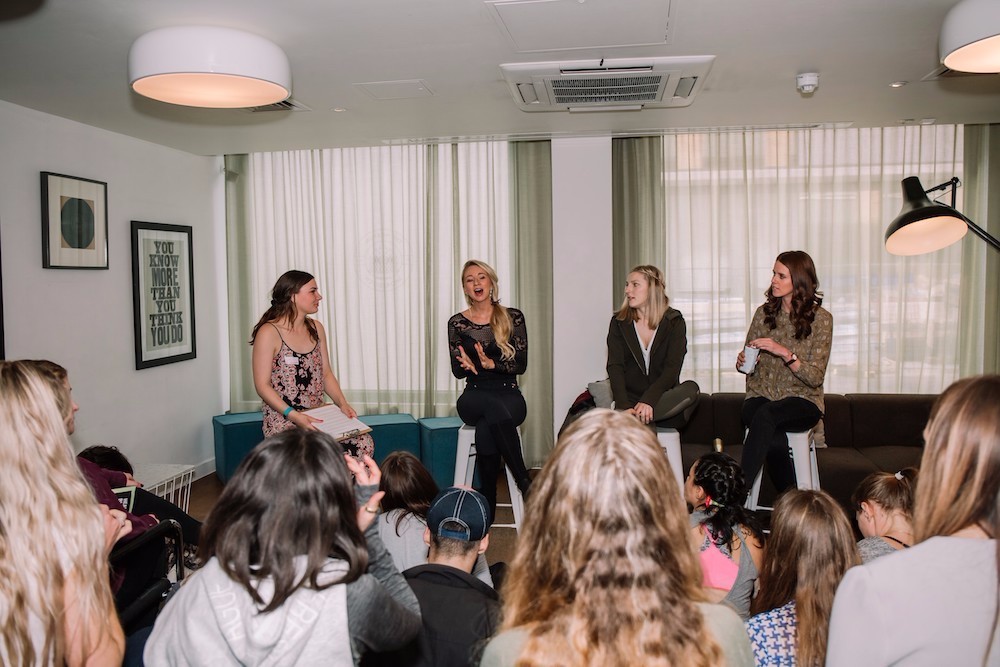 ---
Included in this replay
Nutrition and Nutribollocks: hosted by Pixie Turner

with special guests Dr Rupy Aujla, Anthony Warner(Angry Chef) and Laura Thomas PhD RNutr
The internet is rife with incorrect information and bad advice, so who do you trust? With two nutritionists, a doctor, a chef, and a considerable number of qualifications between them, these guys know what they're talking about! Find out which dietary advice you should really be following, which fads are harmless and which are harmful, and what really constitutes a healthy diet. Expect some serious myth-busting (and maybe a bit of swearing)!

How to Launch Your Editorial Career in Health & Wellness: hosted by Laura Bell
with special guests Lauren Armes, Amy Hopkinson and Rhiannon Lambert ANutr
As bloggers, we all have a love for expressing ourselves through writing. But how do you turn this passion into a career? We have four accomplished and inspirational ladies on our editorial panel to discuss. Lauren Armes has a background in marketing and international business development, and is the founder of WelltoDo - a site that provides access to essential global wellness news for brands, industry leaders, entrepreneurs, and investors. Amy Hopkinson is the online editor at Women's Health, whilst Rhiannon Lambert is a Registered Associate Nutritionist who regularly contributes to titles such as the Daily Mail and Men's Health, and has been featured on BBC World News, the Guardian and LOOK magazine.
Collaborating with Brands as a Digital Influencer: hosted by Fab Giovanetti
with special guest Hazel Wallace
We live in a world where the currency is measured in clicks, follows, likes and comments. It's by these metrics of engagement that success is determined. Brands are recognising the power of influencers, as they are the new powerful voices that drive purchase decisions. How can influencers work smarter, not harder, to secure valuable collaborations with brands? We're bringing together one influencer, one brand and one talent agency to discuss the good, the bad and the ugly of taking your passion to the next level.
How Do We Foolproof Ourselves Against Foolish Fitness? hosted by Alice Liveing
with special guests Luke Worthington (PRI practitioner), Amy Hopkinson and Jonny Lomax (owner of Lomax gyms)
As fitness becomes ever popular, boutique classes are popping up left right and centre. However, these classes can be expensive, some are extremely elitist and cliquey, and often the actual quality can be very poor. How can we improve the quality of the fitness industry as a whole? How can we promote better and safer trainers that are passionate about form and movement, and not just getting bums on seats? Alice and her team of experts investigate.